Lenny Kravitz, Real Estate King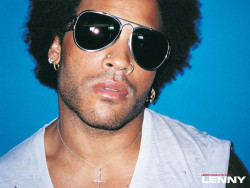 I think it's safe to say that Lenny Kravitz is doing okay. He's sold millions of records, tours the world and has four Grammy awards. But to be honest, music has become secondary to his career as a real estate mogul.
He has a company called Kravitz Design Inc. that specializes in buying, renovating and then flipping high-end properties. For example, in 2010, he bought a duplex in SoHo in New York for $7 million, fixed it up and then sold it to Alicia Keys for nearly $13 million. He also has projects on the go in Miami and condo-hotel thing Toronto called BISHA.
As for Lenny, he owns properties in New Orleans, the Bahamas, Brazil and his main pad in Paris. (I've seen pictures. It's spectacular. The dude has great taste.)