Les Paul Auction Raises $5 Million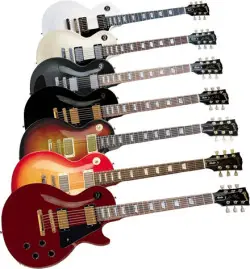 Les Paul, the guitarist whose name graces the iconic Gibson guitar, died almost three years ago. This past week, his estate held an auction of some of his personal effects–including some guitars. Check it out:
1982 Gibson Les Paul: $180,000 (A prototype recording model that was never marketed)
1952 Fender Nocaster: $216,000 (I've never ever heard of a "Nocaster!")
1940s-era Epiphone Zephyr: $144,000 (Affectionately called "Klunker #3.")
Total take on the auction was nearly $5 million, proceeds of which will go to music education, engineering and medical research.