Let's catch up with the girls on the front of the Smashing Pumpkins' Siamese Dream album
PIctures of children adorn many iconic album covers. The kid on U2's Boy and War. The 11-year-old topless girl on the front of Blind Faith's album. The Bee Girl from Blind Melon. The girl on the first Violent Femmes album. Naked Spencer Eldon on the cover of Nevermind. The kids on Zeppelin's House of the Holy. The smoking angel kid on Van Halen's 1984.
They must have names, right? There's gotta be a story on how they ended up as part of that artwork. What's the deal with the concept of that artwork? And where are they now?
This brings me to the two little girls who appeared on the front of the Smashing Pumpkins' 1993 album, Siamese Dream.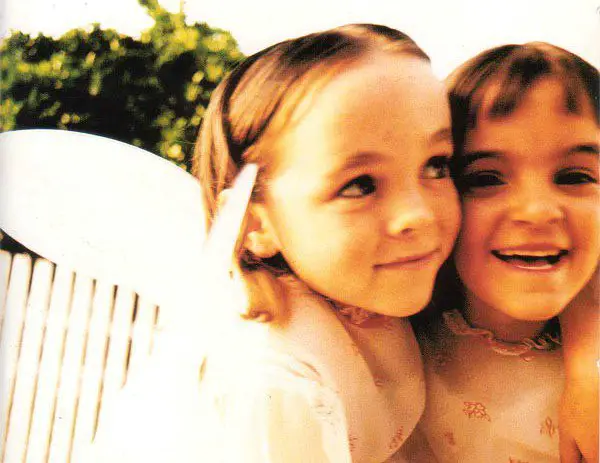 Now that the Pumpkins are back and prepping a reunion tour that will focus on the group's first five albums, their promo team caught up with Ali Laenger and LySandra Roberts, the two girls from Siamese Dream. Billy Corgan then Instagramed a few thoughts.
Cool, right? If you'd like to see more before and after shots of kids who once appeared on famous album covers, go here.