Let's Drought-Shame Kanye and Kim
With California suffering a horrendous drought and with all them mandated water usage rules in place, how is it possible for Kanye and Kim to have such a green lawn?
Note the dry, brown lawns of their neighbours.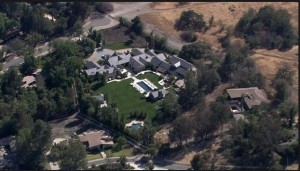 And it's not just them. Look at Barbra Streisand's place.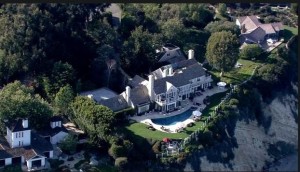 And there's more. Go here. Meanwhile, Moby says he has a solution to the water problems in California. (Via Peter)