Let's talk about the growth of music streaming for a moment and how the money is distributed
Music streaming is quickly becoming the dominant way people access music. Let's start with this graphic from Statista that shows what the situation is like in the US.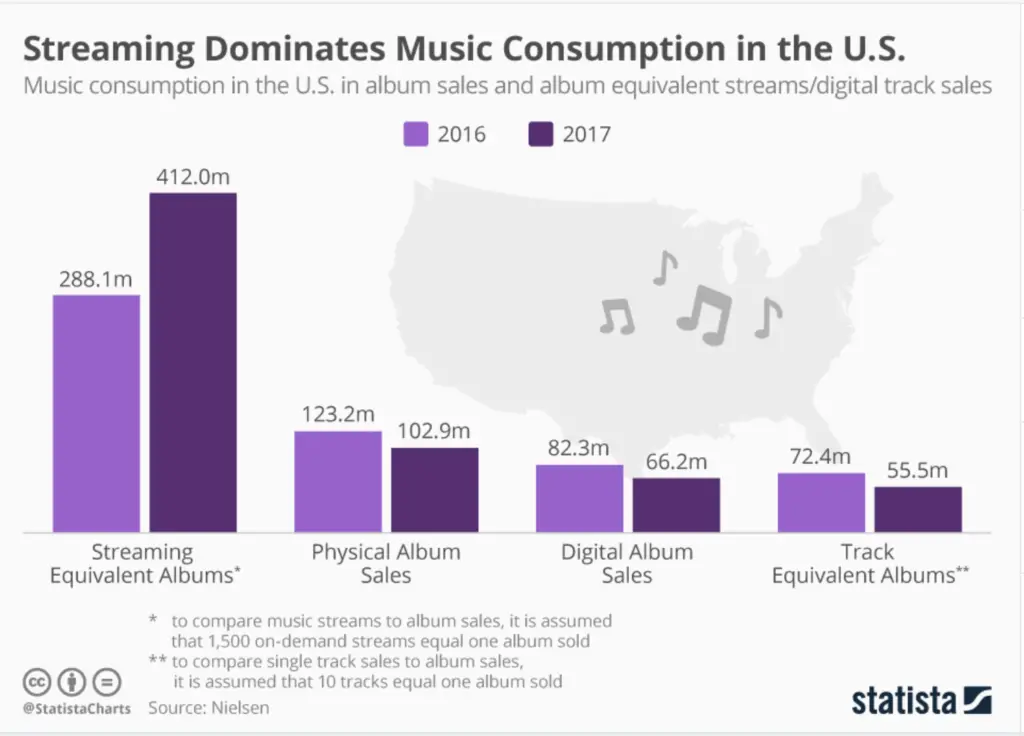 Now consider these stats collected by MIDiA Research. This is direct from the press release.
Spotify has the largest weekly active user base of all audio streaming services (20%), with Amazon and Apple Music in joint second with 12%
· 
Streaming is now the second most popular music activity (43% of all consumers), making up ground on radio (63%) fast
· 
88% of streaming music subscribers look for lyrics
· 
The longer consumers have been music subscribers, the more likely they are to use lyrics
· 
55% of streaming lyrics users say they are more likely to pay for a streaming service that 'has great lyrics features'
· 
Lyrics features will become an increasingly important differentiation point for streaming services as competition intensifies in 2018
Might this lead to a resurrection in an interest in liner notes?
Now check this out. According to American law firm Mannatt, Phelps & Phillips, here is how streaming revenues are distributed. Click on the graphic for much, much more important info.