Liam Gallagher covered some rare Oasis songs. This fan was so happy he got naked.
A Liam Gallagher gig in Dublin on Friday night got spiced up in two ways.
First, he performed a couple of rare Oasis songs: "Listen Up" (a neglected B-side) as well as "Bring It On Down," which neither brother has pulled out in concert since 2006. There was a third Oasis song in the set with "Whatever."
Emotions ran high–so high, in fact, that this guy felt the need to strip naked in celebration.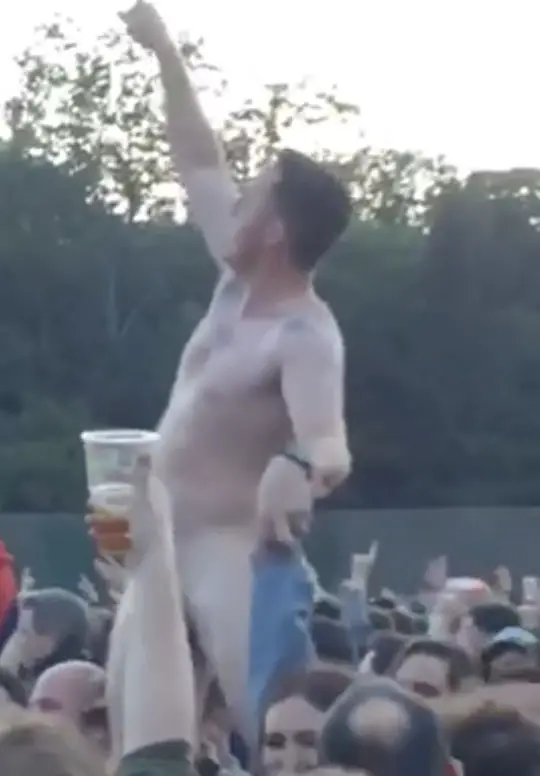 Question: How much do you have to drink before (a) this seems like a good idea: and (b) you'd be willing to hold this guy up above the crowd?
(Via Reddit. And yes, the whole video is there if you must see it.)