Liam Gallagher Is a Football Hooligan. Sort Of.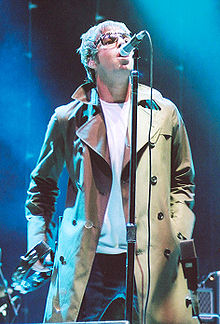 Liam is a diehard Manchester City fan. During a game Tuesday evening with Real Madrid in Spain, he got a little too excited when his team went ahead and had to be escorted back to his seat by police.
His crime? Singing and dancing in celebration.
Naturally, it was captured on video.