Life After Rock: Jim Martin of Faith No More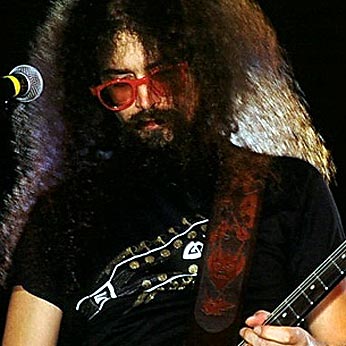 Faith No More remains a most-beloved band for many people who grew up in the 90s. 
Their combination of metal, funk and rap set the stage for a lot of the stuff that we'd end up hearing later in the decade. 
After a reunion tour, Faith No More once again no exists and its members have gone on to other things.  "Like what?" you may ask. 
Guitarist Jim Martin parted ways with the band in 1992 after some personality issues within the group.  Jim hung around doing not much of anything for a year–but then he discovered a package of pumpkin seeds at his local hardware story. 
It turns out that Jim had discovered his real calling: growing giant pumpkins.  By 2000, he had turned pro, regularly entering competitions with pumpkins that tipped the scales at 600 pounds or better.
Jim Martin–ex-guitarist of Faith No More–was eventually ranked as one of the top five best giant pumpkin growers in America.  And who says there isn't life after rock?