Life After the Album Is Going to Get Weird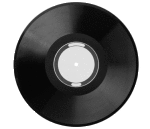 The concept of the modern album goes back to the introduction of the 33 1/3 RPM record in June 1948. Before that, all records were singles with one song per side. The term "album" was a holdover from the days these 10-inch 78 RPM records were bundled and sold together in books that resembled photo albums.
At first, albums were reserved for so-called "good" music: classical, jazz and original cast recordings from movies or Broadway productions. It wasn't until the Beatles arrived that the idea of rock music on album began to spread.
Rock albums started by being collections of singles with a few B-sides or filler tracks thrown in. Later they became considered works on the leval of novels with each song forming a chapter in what was supposed to be unified and linear listening experience. Artists loved it.
For the record labels, the album became a retail event, a chance to sell something with a huge mark-up.
And lo, the times were good for many decades. However you want to look at it, though, the album has been around for a long time. But now its days are numbered. It's dying.
Looking back, the end of the album began with the release of the original Napster in June 1999. Freed from the tyranny of having to buy entire albums to get just the one song we wanted, music fans went apeshit for the a la carte menu. iTunes cemented that.
So what's next? Digital Music News has a few thoughts:
If the album is dying, then the stuff that goes into the album has never been more alive. We still have the songs and creative processes, the recording has never been so free-flowing, artists still go through creative cycles and evolutions. But how do you release all of that?

Welcome to one of the most complicated questions for an artist today. Do you release a traditional album with ornate packaging, treat it as an event, tie it to a tour, give it an iTunes exclusive (if they care)? Or, are songs and outtakes released as soon as they're baked, online or onstage, spread out over time? Or, it is one of a million variations in between?