Like We Didn't See This Coming: Chavril, The Album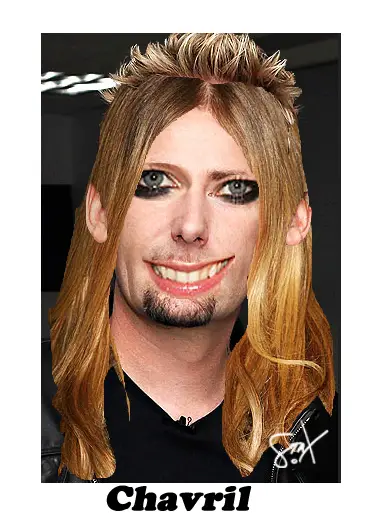 There's a new Avril Lavigne album coming either later this year or early in 2013.  And guess what?  Fiancee Chad Kroeger is involved.  According to sources, they worked together on at least one song.
This isn't the first time Avril has worked with a spouse (or near-spouse).  Deryck Whibley of Sum 41 heled out with six songs on her last album, Goodbye Lullaby.
If you're counting, Avril and Nickelback have sold a combined 34.3 million records in the US.  Just sayin'.