This Limited Edition Tragically Hip 7-Inch Should Get You Out on Black Friday
The American consumerist orgy known as Black Friday has spread into Canada over the last few years as retailers try to get us to part with more Christmas money sooner. Normally I ignore such entreaties–but I might make an exception for this.
The Tragically Hip has a special Black Friday 7-inch this year. Side 1 features "Tired as Fuck" from Man Machine Poem, which is fine. The green vinyl is cool, but…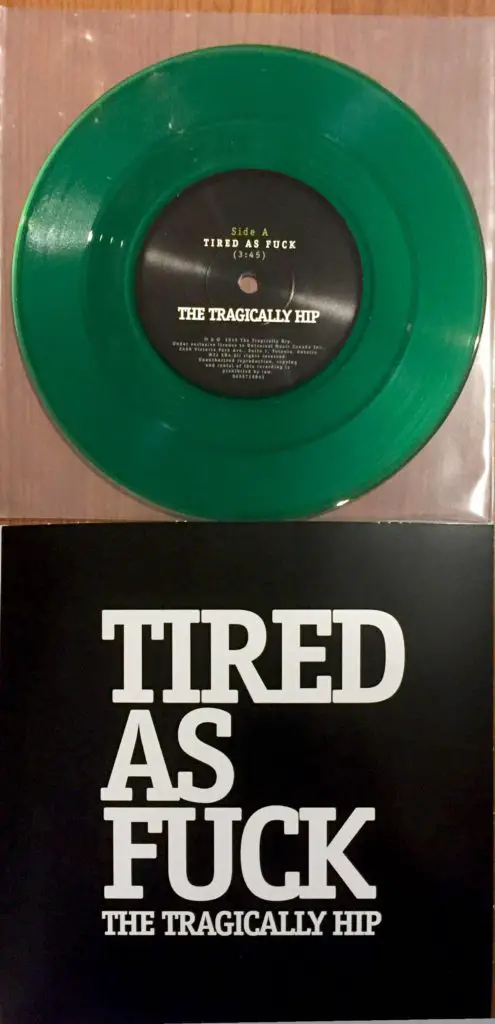 …side 2 features something I never knew existed: an American radio mix of "At the Hundredth Meridian" which is substantially different from what we're used to. It's never, ever been available in Canada, either.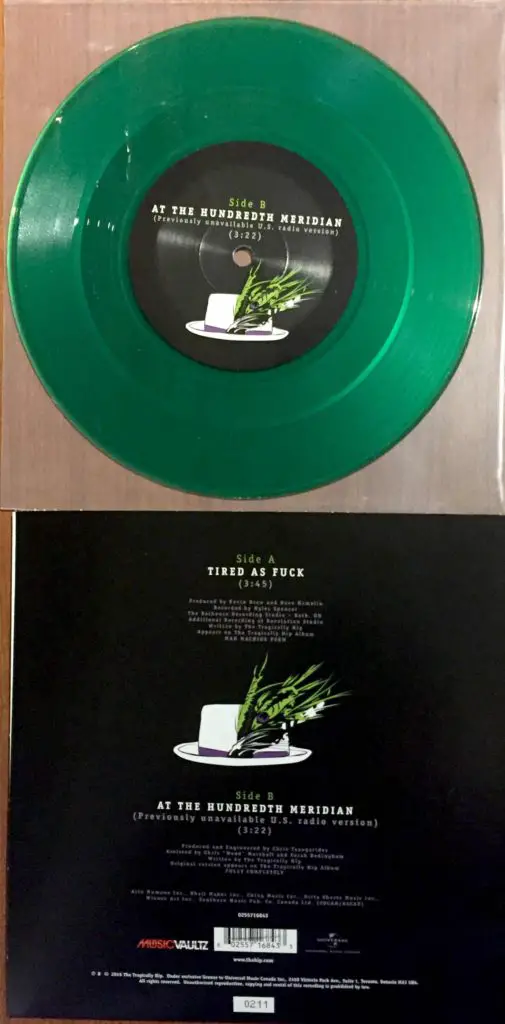 Rest assured that this is a real, authorized and legitimate piece of vinyl. Only 2,000 have been pressed, so it's an instant collectible. Take your chances at the following record stores (among others). Good luck!
Sunrise Records
Cheapies
Cheeky Monkey
Ditch Records
Dr. Disc
Fred's Records
Freecloud Records
Soundscapes
Moondance
Recordland
Red Cat Records
Sloth Records
Taz Records