Line-Up Announced for Canadian Music Week Film Festival (And I Have a Movie in Here!)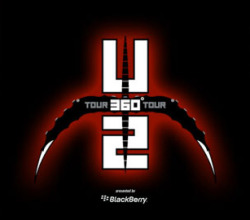 Along with all the music festival and all the industry-related events, Canadian Music Week also stages a film festival featuring a variety of movies and documentaries.
Two years ago this month, I started work as story editor on a documentary about Arthur Fogel, the Canadian who has worked his way up to being the CEO of Global Touring and Chairman of Global Music Live Nation.
Starting as a security dude at a Toronto club called The Edge and later as the manager of Martha and the Muffins, Arthur has turned into one of the most powerful people in music.
How powerful? He organized the 360 Tour for U2. He engineered the it-can't-be-done Police reunion tour. He's behind mega-tours for Madonna and Lady Gaga. He's worked with everyone from Bowie to Neil Young to Depeche Mode.
Chances are, then, you've been to an Arthur Fogel show but didn't know it.
Who the [email protected]#$ is Arthur Fogel? is an uncensored look at not only Arthur's career but how the multi-billion-dollar touring industry works. I can say this because I've seen all the footage from all those involved. I spent many, many, many hours going through video and interview transcripts. This is good stuff. Trust me. Go see it if you can. If you can't, watch for it on TV.
A full list of films for this year's festival can be found here.
FRIDAY, MARCH 22
7:00 p.m. – WHO THE [email protected]#$ IS ARTHUR FOGEL?
World Premiere
93 minutes | Canada
Director: Ron Chapman
Arthur Fogel will be participating in a keynote interview earlier the same day at Canadian Music Week, Friday March 22, 2:55 p.m., at the Toronto Marriott Downtown Eaton Centre Hotel. Details at www.cmw.net.