Live Nation and Nokia Team Up to Offer Fan Opportunity to be an "All-Access Correspondent"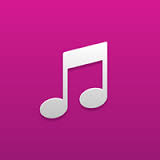 Sounds like a good gig.  From the press release:
Live Nation Canada and Nokia announced today that they have joined forces to create the ultimate music industry dream job. Beginning July 24, Live Nation Canada will begin accepting applications from fans across Canada to become the "Nokia All-Access Correspondent." The selected candidate will begin a two month journey to bring fans across Canada closer to their favourite artists and concert tours. Armed with a Nokia Lumia 920 and a backstage pass, the Nokia All-Access Correspondent will not only provide a peek behind the curtain, but will offer fans the ability to experience unparalleled access first hand.
"We want to invite fans not only to see what we do, but to take part in it," said Jacob Smid, Vice President of Talent and Marketing with Live Nation Canada. "We're looking for someone to become part of our world and share that access with fans across the country, using Nokia to spread the word and enhance the conversation."
The Nokia All-Access Correspondent will bring concert fans across Canada closer to exciting live music experiences, using the Nokia Lumia 920 and Nokia Music streaming service to tell their story and interact with fans. Launched May 16th in Canada, Nokia Music is exclusive to Nokia Lumia smartphones, providing consumers with a simple and delightful way to discover and enjoy music. There is no sign-up, no ads and no subscription, meaning users can dive right into Nokia Music's catalogue of 18 million songs.
"Nokia has always been a leader in music experiences and we believe that Nokia Music offers great value and will revolutionize the way Canadian music lovers explore, discover and enjoy music," said Jyrki Rosenberg, Vice President of Nokia Entertainment. "We are excited to be working with Live Nation Canada to launch this ultimate dream job bringing the love of music closer to fans across the country."
Fans are encouraged to follow @LiveNationFans to gain access to the hottest events of the summer, and join in the conversation by using the hashtag #NokiaAllAccess. The search for the Nokia All-Access Correspondent will run until August 5th with a candidate to begin working in mid-August.
For full information and to submit an application, please visit: http://nokia.ly/AllAccess.