Live Nation's Concert Finder Chatbot is Sneakily Brilliant
As we go about our daily lives, we leave a trail of data smog, petabytes and exabytes of zeroes and ones that tell the universe where we've been, what we've done and where we're going. Victory goes to those who can interpret this kind of Big Data properly.
Live Nation's new Concert Chatbot is presented as a way for fans to connect across vast distances to talk about artists and shows. Which artists would you like to see? In which market? Just tell your Concert Chatbot friends and watch the info and recommendations roll in.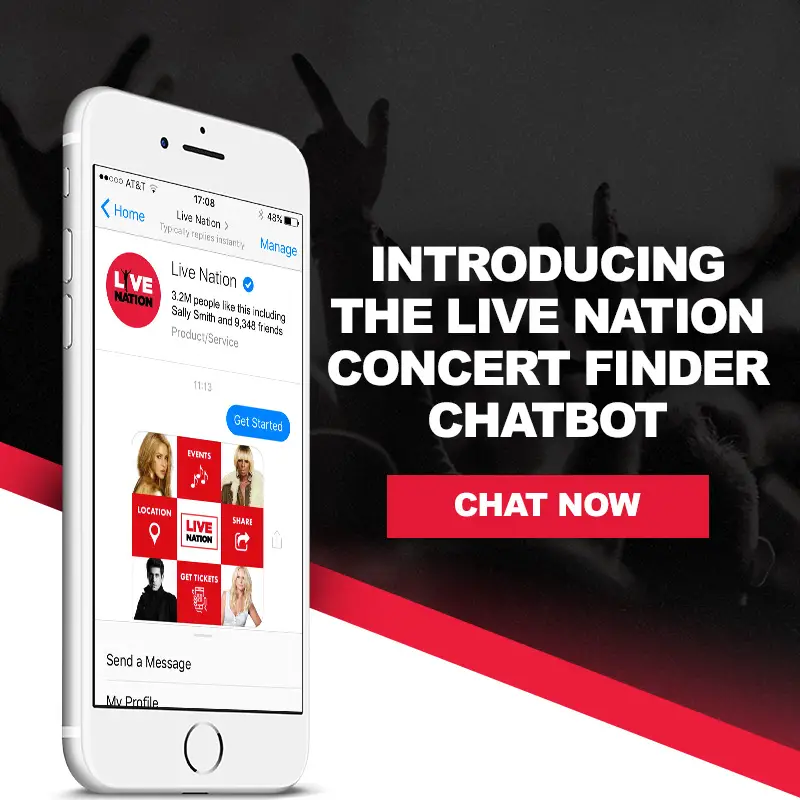 Sounds simple. But think about what motivated Live Nation to create such an app. Access to consumer data. Lots and lots of it.
Maximizing revenues for concert tours is now less witchcraft (and ripping off artists) than it is sophisticated data science. The goal for any promoter is to get as many people in the door in as many cities as possible for the highest possible price. The more information you have about the public's appetite for a particular artist, the better you can plan a tour.
It's all about gauging interest and monitoring buzz in real time. Using the data Live Nation expects to harvest from Concert Chatbot, they'll be able to optimize venue size. Is a band blowing up? Look at the data coming from the app. Is a tour stiffing? Best downsize to a venue that will at least look full. Do ticket prices need to be adjusted up or down? Is an artist suddenly seeing tastemaker demand in a particular city or region? Get 'em in the van and point them in that direction. Add in the profiles users post and LN can get a pretty good idea of an artist's appeal.
The app goes hand-in-hand with Ticketmaster's assistant chatbot (Ticketmaster is owned by Live Nation), which is one of the consumer-facing parts of LN and TM's machine-learning efforts. The more they know about concert-goers, the thinking goes, the better experience they can deliver for both the talent and the punters down front.
Assume everything you do online is being watched. Now if you'll excuse me, I have to delete by browser history. Again.