How Long Can Spotify Last Losing This Much Money Year After Year?
Spotify isn't profitable. Not even close. Check out this graph of annual losses posted by Digital Music News.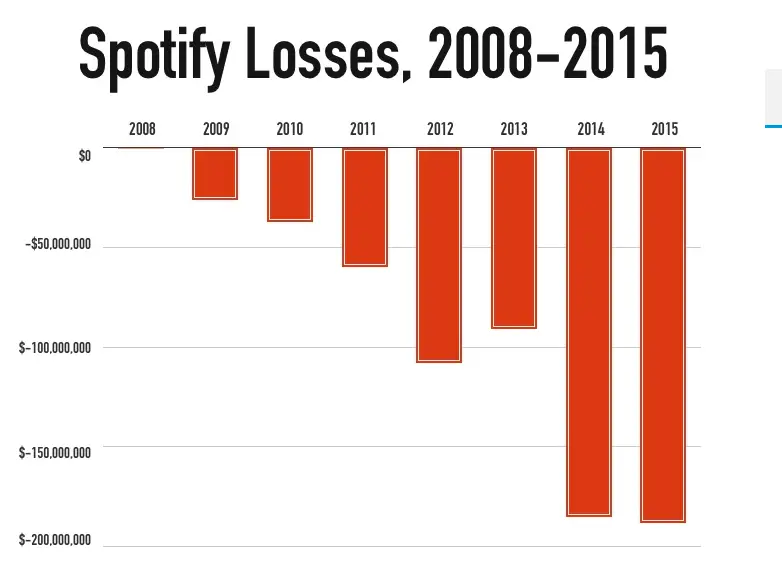 Add up all those red bars and you have cumulative losses of $698.1 million USD. Wow. And it's not like they can scale to the point where their margins are great enough to cover their increasing costs. Read the whole story here.
Meanwhile, the average salary of a Spotify employee is just over $168,000 USD. Hey, good coders aren't cheap.