Looking at Spotify One Year After Its American Debut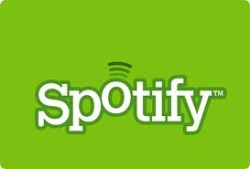 We don't yet have Spotify in Canada (soon: I hear October) but we have had experience with streaming music services via Rdio, Slacker and, most recently, Deezer.
Spotify is the one that's making the most noise internationally, though.  Because of its popularity–expecially in Europe–it's turning out to be something of a game changer for music fans, artists, rights holders and record labels.
But how, exactly, is it changing the game?  Is this really the future of music distribution and consumption?  ReadWriteWeb has some analysis:
It seems like just yesterday that American music fans were desperately awaiting Spotify's arrival. As of this week, the European all-you-can-stream subscription service has been available in the U.S. for one year. So how did it fare in its first 12 months? Is this really the future of music distribution?

Spotify, which joins Rdio, MOG and Rhapsody in offering streaming music on demand, employs a business model whose long-term viability is by no means guaranteed. It will be some time before we can judge the company's prospects, but on the whole, it had a good first year.

The Swedish upstart's freshman year was marked by growth, innovation and controversy. Within the first month of its U.S. existence, the service gained 1.4 million users, about 175,000 of which paid for a subscription. By October, the paying user base had expanded by another 42%.