Looking at where in the world Spotify costs the most and the least.
Given that each country has its own economic situation, Spotify is flexible when it comes to the price of a subscription. A site called CashNetUSA has crunched the global data to extract some interesting tidbits. Check out this chart. (Note: You'll need to brush up on your vexillology.)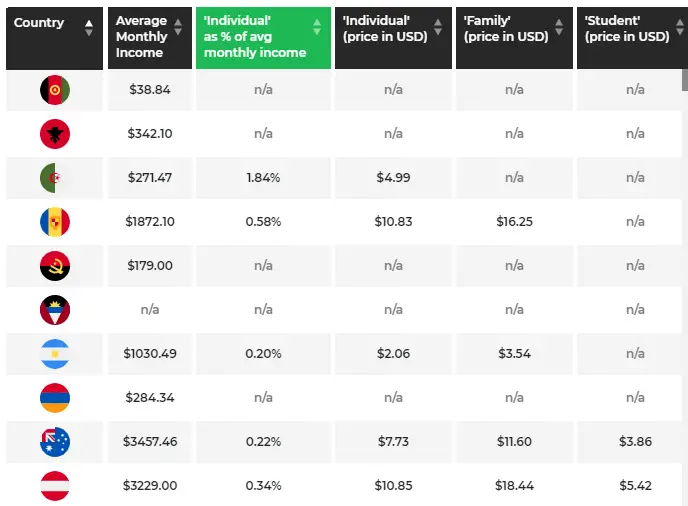 What about Canada? To get a premium subscription, we have to spend 0.2% of the national average paycheque for a month. This works out to one of the best deals on the planet.
But in sheer dollar terms, the cheapest Spotify subscription can be had in India where it costs just US$1.58 a month. Then again, the average income in India is much lower, meaning that this US$1.58 represents 1.13% of the average wage.
Nicaragua and pays the highest Spotify fees relative to average income with a subscription worth 3.9% of a paycheque. Honduras is second with 3.43%
There are all kinds of cool charts comparing countries here.