Looking for a new CD player? This one is only $43,000 USD
While CD sales are in a death spiral, there are still billions and billions of discs out there. These music collections aren't just going to disappear overnight, of course.
Even though CD players are disappearing from cars and many players sit unused on shelves, people still treasure the music CDs contain and some will go to great lengths to extract the best possible sound from them. Such is the world of the uber-audiophile.
Stereophile has a review of a new CD player called The Kalista DreamPlay. It's a monstrous bit of sculpture. And it only costs $43,000 USD.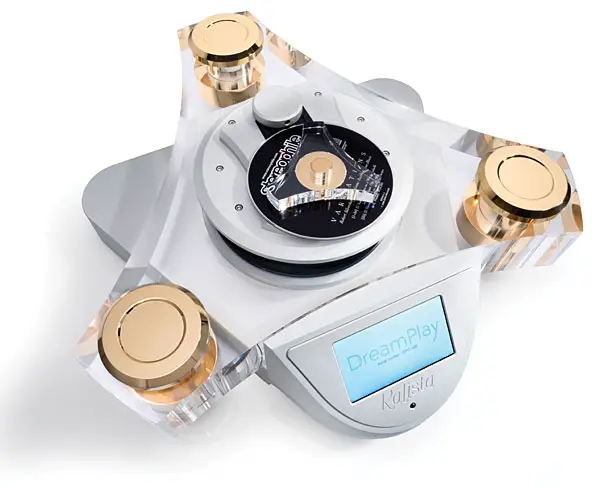 It's assembled by a French manufacturer and distributed by Canada's Wynn Audio. And yes, it apparently can sound very, very good–if you mate with equally expensive amps, speakers and cables.
A full review can be found here.