Looking for another way to discover new music? Try GNOD.
Gnod stands for "Global Network of Discovery," which promises "Let's use the latest technological advances to make us all discover more and better things."
Okay, I'll bite.
Gnod has two seconds: Project 1, which uses AI to discover new bands and Project 2, which invites us to "travel along with the tourist map of music."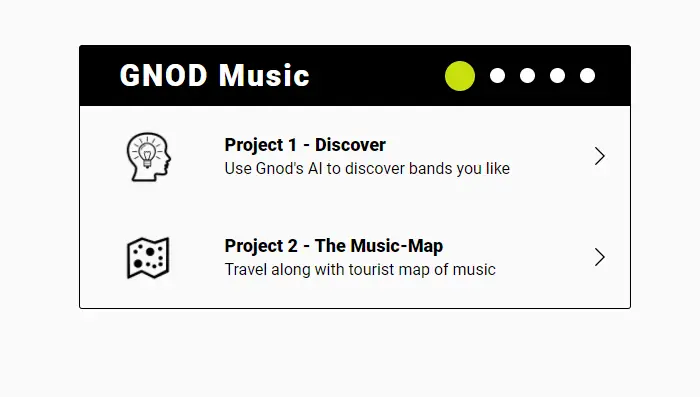 Let's start with Project 1. A clicks us to an explanation page, hyping Gnod's "self-adapting system" that "learns about the outer world by asking its visitors what they like and what they don't like." The next page offers three fields that invite you to add the names of three favourite bands. I choose Nine Inch Nails, Oasis, and The Who. Gnod immediately returned with a recommendation of the Stone Roses along with three choices: "I like it," "I don't like it," and "I don't know." Since I like the Stone Roses, I licked "I like it."
A series of other recommendations followed. Black Rebel Motorcycle Club (like), The Bagatelles (I don't know, which is the point, right?), The Music (interesting, but I'm not a fan), Jesus and Mary Chain (like), and Charlatans UK (like). Then came this recommendation.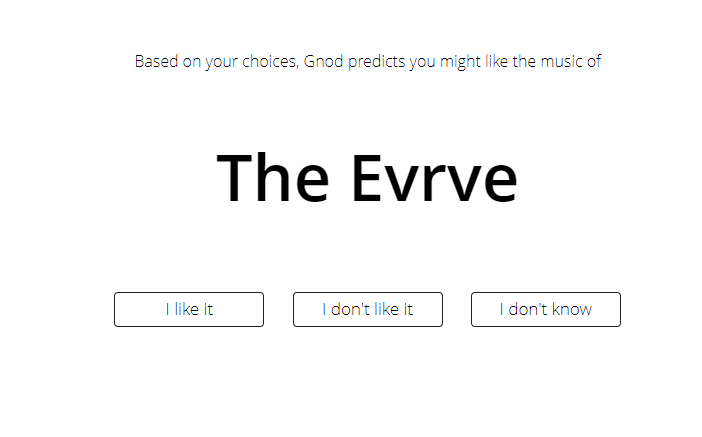 I'm guessing Gnod was suggesting The Verve. Okay, "like." But then came this.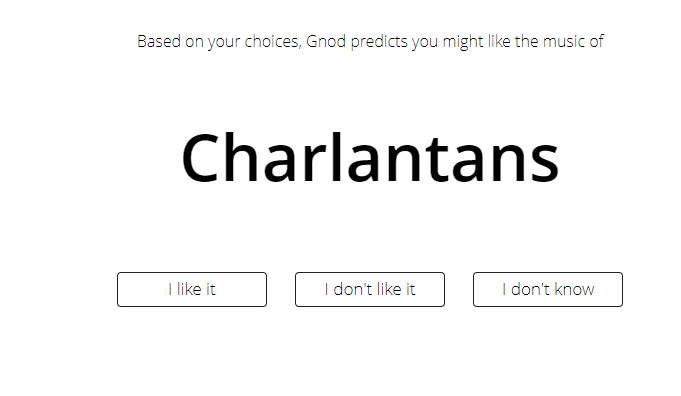 I could be wrong, but perhaps Gnod was pushing me towards The Charlatans, a 60s band that forced the 90s band to add the "UK" to their name.
From there we went through The Upwelling (don't know) and The Go (unsure, so I said "don't know") before a feedback page came up asking for comments. I pointed out the spelling mistakes. The next page offers a summary of your session with your likes, dislikes, and don't knows.
Now for Project 2. The first page asked me to type in the name of an artist I'd like to find on the "music tourist map." I chose Tool. This took me to this graphic, which is not unlike what we see with Every Noise at Once.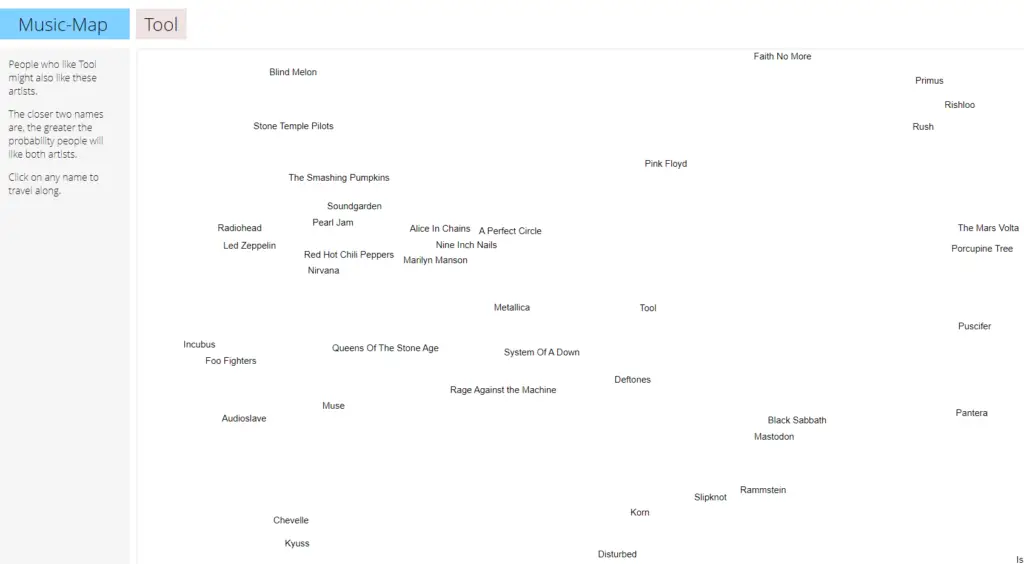 Clicking on any of the names on the map will rearrange things with that act at the centre.
It's kinda cool, really. Gnod also offers discovery journeys for movies, books, and art. I think I'm gonna play with this for a while. Thanks to Brian at Channel 98.9 in Corry PA for the tip.