Looking for Better Audio with Your Downloads? Try HDtracks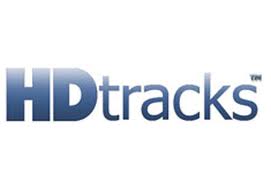 MP3s sound awful.  Wretched.  If you disagree with me, save yourself some time and stop reading right now.  There's no point in going any further if you're perfectly happy with over-compressed music coming out of laptop speakers, cheap earbuds or bass-heavy headphones.
If you're still with me, then you know what it's like to be blessed/cursed with a need to hear all the music. You are an audiophile, someone who still understands what high fidelity is.  And I'll bet your turntable is hooked up.
Services that sell MP3s have their place and I'll admit to buying many hundreds of MP3s.  But there's some music that I need to hear in its full hi-fi glory.  This is where HDtracks comes in.
The New York-based company has an online store that offers high-quality downloads in AIFF, ALAC, WAV and FLAC formats, all of which sound way better than MP3s.  
Although the store is accessed through a browser, you'll need to install the download application, which takes less than a minute.  Once you create your account (a snap), you can go shopping.
The home page features the store's latest additions along with a varieity of specials and collections across all genres.  Since I'd been meaning to buy the Rolling Stones' GRRR! collection, I went for that in AIFF and headed for the checkout.  I used my AMEX card, although I could have gone VISA or PayPal, too.
The massive download took far less time that I expected.  The files were desposited in a folder marked HDTracks and from there it was easy to drag them into iTunes.  (I would have gone for a FLAC download, but if you try to get iTunes to play those files, it just looks at you and goes "What?  Are you crazy?"  Hey, Apple, why can't you make iTunes FLAC-friendly?  )
I run my computer through a Yamaha receiver powering a 5.1 system in my office.  As expected, the audio was much fuller than anything I'd ripped to MP3.  I did an A-B test with two versions of "Gimme Shelter"–one a 320 kbps rip that I did from a CD and the HDtracks download–and it wasn't even close.
If good audio means everything to you, HDtracks is a great option if you want to purchase online music. The selection isn't as big as you'll find on iTunes–actually, it's bloody tiny, especially in the "alternative" section–but for those special classic records, it's worth a look.