Looking for some music listening ideas during the lockdown? Try this site.
I've said it before: Can you imagine if COVID-19 hit in the days before the internet? With all the record stores closed and unable to share anything with our friends, we'd have been starved of music for weeks or even months.
Fortunately, that's not the case these days. As along as we're online, we have access to the almost the entire musical history of homo sapiens.
But it's always nice to get into a situation where you can share music among real people than just have to rely on some algorithms. This brings me to a new site called StayHomeAndListen. Here's a screenshot.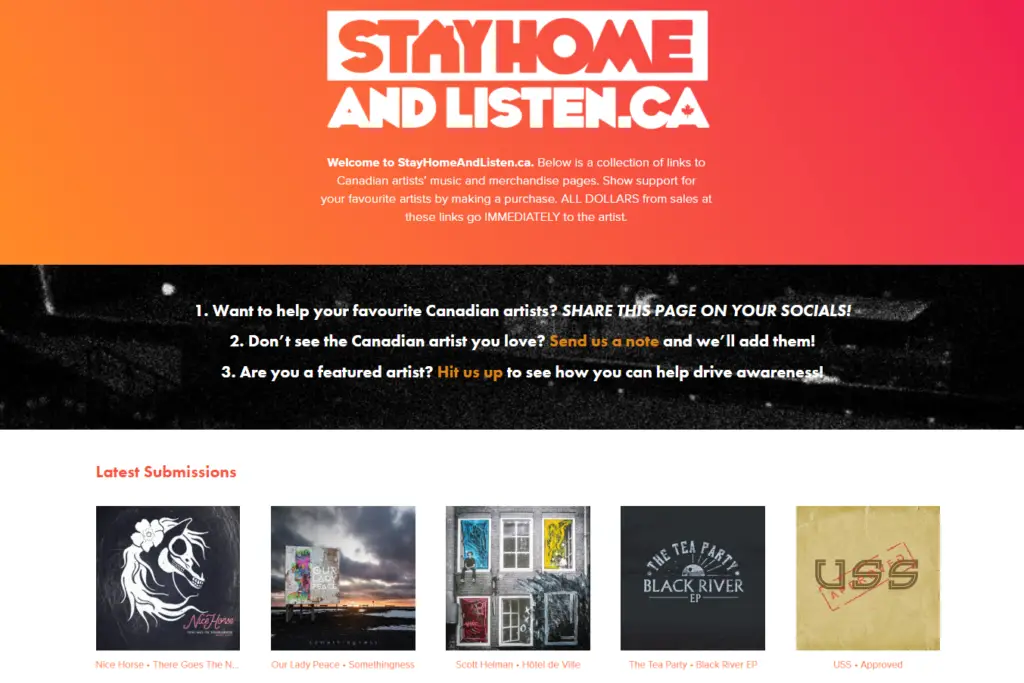 I did some browsing through the site and found a lot of stuff that's so far escaped my attention. And the best news is that it's all Canadian stuff.