Looking for Interesting Musical Swag? Start Here
First, Boing Boing reports on some hand grenades that are actually music boxes.  Pull the pin and they play "America the Beautiful."  Once.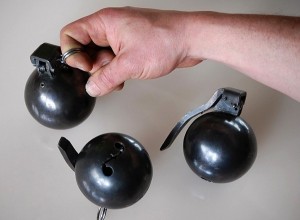 Then there's this link from Fouad about a co-production of Doctor Martens and Trojan Records.  What a nice record case!