Looking for Your Moment of Peace and Clarity? This Device Claims to Help While You Listen to Your Favourite Music
It's spelled "Nervana" because this device claims to stimulate the vagus nerve, the longest nerve in the body's autonomous nervous system. It's a pretty important thing because it's involved in making memories, prevents inflammation, helps you breathe, keeps your heart under control, works with your gut (it's why having a good poop feels so satisfying; that kind of evacuation takes pressure off the vagus) and–and this is where we're heading–it helps you relax.
Nervana is a device that sends a gentle electronic wave through your ear canal to stimulate the vagus nerve while you enjoy your favourite music. The promo bumpf describes Nervana as "the world's first consumer product to stimulate the body's pleasure centre and release natural feel-good chemical synchronized to your music."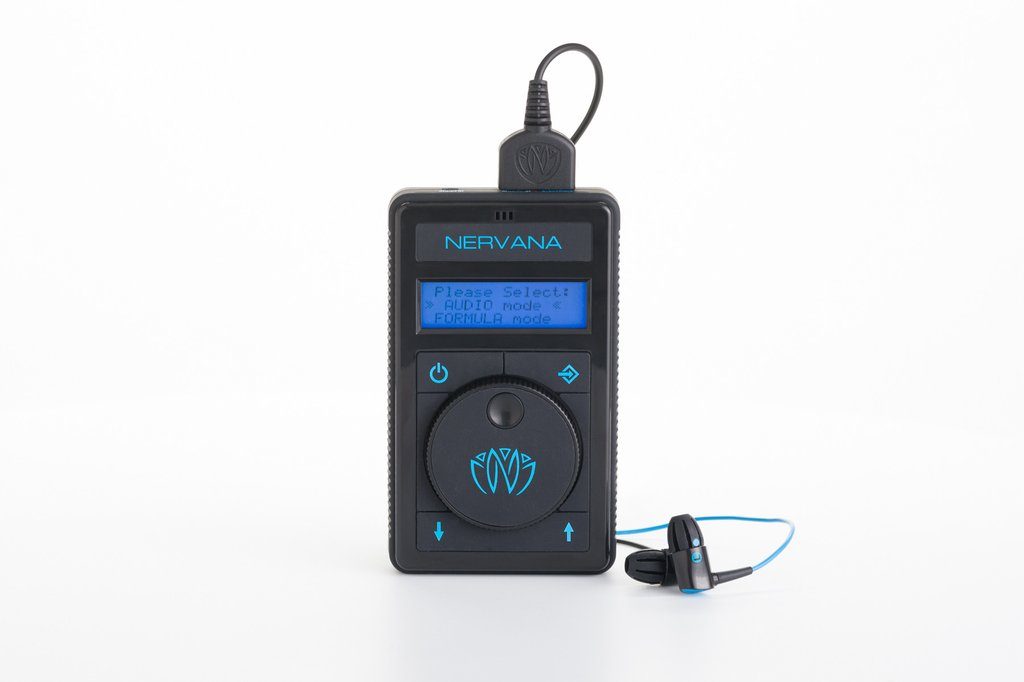 Okay, I'm curious. Let's take a look at the video.
It's not cheap–$289 USD–but if you're the kind of person who's always screaming "SERENITY NOW!", them maybe it's worth the investment. Makes a great Festivus present.