It Looks Like Mariah Carey is Trying to Scrub Her NYE Performance from the Interwebs
The chatter around Mariah Carey's disastrous New Year's Eve performance just won't go away. Sabotage? Incompetence? Technical failure? Whatever the case, it was terribly embarrassing for everyone involved, including Dick Clark Productions, the people in charge of the production. Not only did millions witness the event live, hundreds of millions have viewed the results online.
Now it appears that someone (Mariah? DCP?) is trying to have all video of the event scrubbed from the Internet. If you launch a search for footage, chances are you'll get something like this: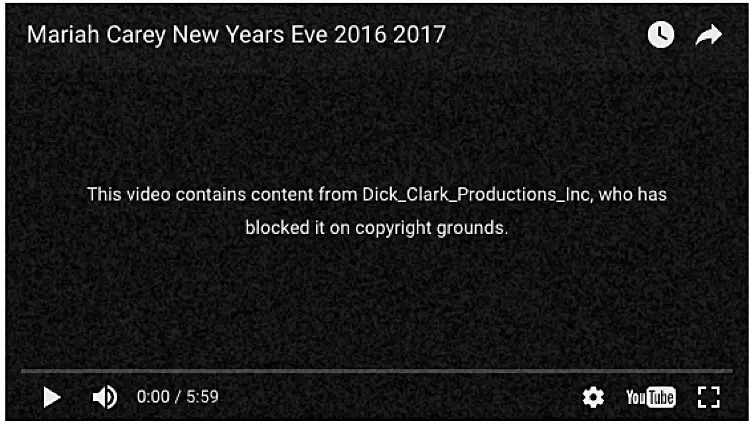 It's a big game of Whack-A-Mole, of course. As soon as some videos are taken down, others are put up.
Remember, kids: once something's on the Internet, it's there forever. Here's another example of what I mean.