If You Love Radio, You'll Love This New Documentary
I Am What I Play is a documentary by Toronto filmmaker that looks at the career of four people who made their careers and reputations as free-form DJs.
If the names Dave Marsden (yes, the CFNY guy), Pay O'Day, Meg Griffin (no, not the Family Guy character) and Charles Laquidara mean anything to you, you're going to be entranced by the whole thing.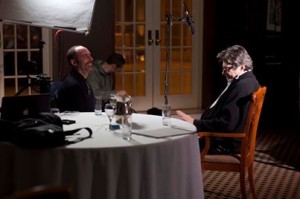 (Full disclosure: I make an appearance in the film talking about Marsden.)
There's no trailer yet, but it's coming.  Instead, check out the Facebook page.