M for Montreal 2011, Day 1: The Wednesday Surprise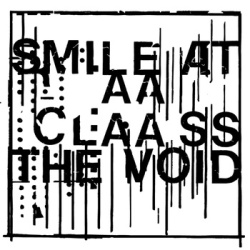 One of the reasons I love coming to this festival (3 of the 6 years!) is that I'm always surprised.  Every night, there's always a band I've never heard of (or paid much attention to) that makes me sit up and wonder Helloooooooo….
Last night–the opening night of M–I saw CLAASS, a three-piece electro-something band which can be best described as Interpol strained through a very angry Underworld.  No drummer, just a rhythm track that sounded like an unhinged Roland 808.  Even through I was up in the balcony, the waves of bass off the stage rippled my pantlegs like flags.
Each band is only allowed a 30 minute set, but I wanted more from these guys.  I would have bought a CD or some swag had anything been on sale. (Note to band:  WTF?)
With a little stagecraft coaching–visually, they're already interesting, but they need to kick up that end of their performance a notch–they could find themselves some fans interesting places.
If anything I just said sounds remotely interesting, spend some time with the music on their Bandcamp site. I think you'll be as surprised as I was.