Male Fan Accuses Noel Gallagher of Making Him Pregnant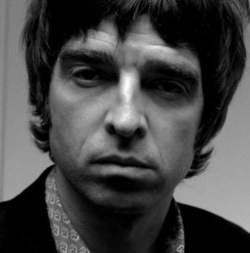 That's not a typo. From Contact Music:
Noel Gallagher, former lead guitarist of chart topping rock band Oasis, talks about his Sao Paulo show in his new blog written for the Huffington Post UK.
He mentions a few of the banners that were held up at the show: "My personal favourite", he writes. "Noel..I AM PREGNANT BY YOU!!!!! (???????and it was held up by a boy!! Reminds me of a similar sign my wife held up over breakfast a couple of years ago!!)"[sic]. He ends the blog post with "Strange cats these Brazilians".