Man Steals Peter Frampton's Luggage at Denver Airport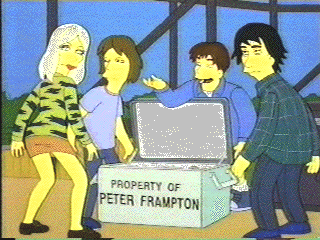 Uh, maybe they arrested the wrong guy.The alleged thief is 52 year-old John Papelbon.  He's apparently confessed to stealing seven bags at the Denver International Airport this year, including one that belonged to Peter Frampton.
The story goes like this:  Papelbon stalked the baggage carousels looking for high-end luggage: Tumi, Rimowa, Gucci and so on, filching them in hopes that they contained luxury goods.
When the cops caight up wtih Papelbon, they found jewelry, clothing from Armani, Brioni, Kors and Coach; NFL swag; expensive ski wear; computer gear; golf shoes and more.  Anything else he might have taken was sold on eBay.  
There's no word on what Frampton had in his suitcase.
(Via The Denver Post.  Thanks to John for the link.)