Why Are There So Many Empty Seats at "Sold Out" Concerts?
London's Daily Mirror published this photo of a supposedly sold out show at Wembley Stadium.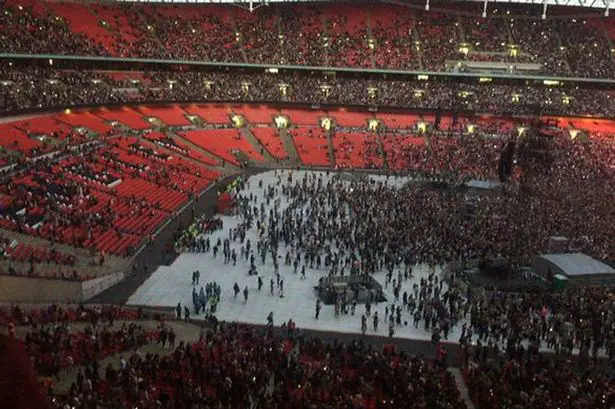 Seems to me that there were a lot of empty seats at a gig for which there were no tickets available. What's going on? Scalpers, that's what.
Scalpers–"ticket tout" in UK-ese–bought up thousands of tickets, sold what they could at huge markups. Those they couldn't sell were thrown in the bin unused. Rihanna was reduced to playing in front of a half-filled stadium while thousands of fans were screwed out of the opportunity to see the show.
Read the whole story here. (Via Tom)