March Badness, Round Seven: Bloodhound Gang vs. Smash Mouth. AND THE WINNER IS…
Bloodhound Gang! With 163 people voting overall, they take it.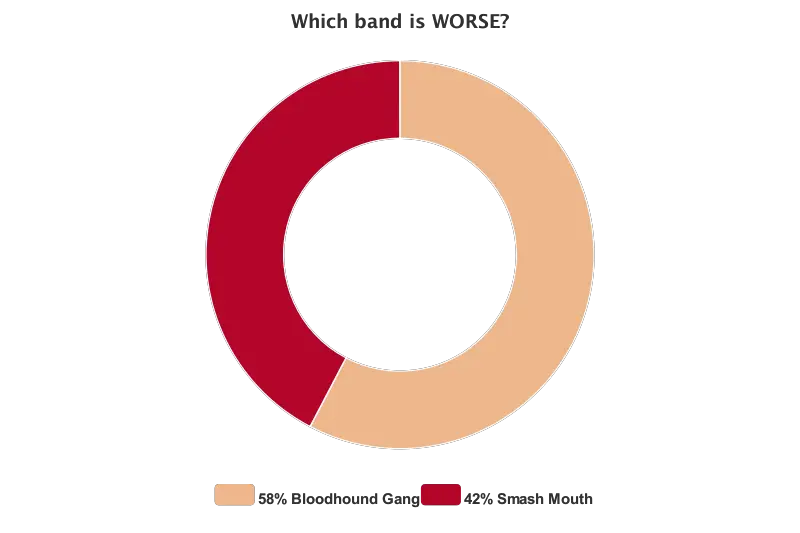 Here's where we are: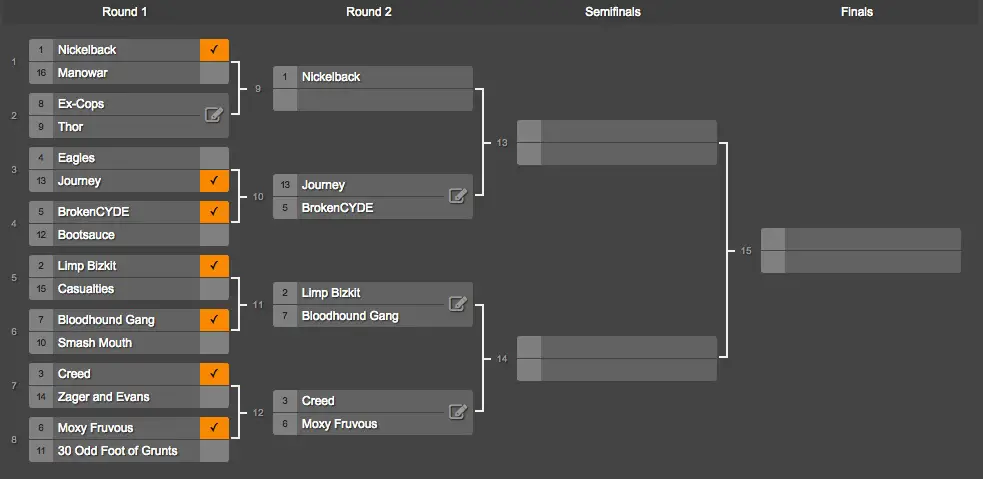 Time for our final preliminary round. Go here.
***
In round seven of our NCAA-style competition to determine who is the worst band of all time, it's:
Bloodhound Gang: Occasionally amusing in passing, but the band has continued long after the jokes have gotten very old.
VS.
Smash Mouth: Frankly, I don't find Smash Mouth that annoying. Much of the Internet begs to differ.