March Badness, Round Six: Moxy Fruvous vs. 30 Odd Foot of Grunts. AND THE WINNER IS…
WHOA! That was a tight one. With 117 people casting votes, the winner(?) is Moxy Fruvous with 50.4% of the vote. Thirty Odd Foot of Grunts clocked in with 49.6%.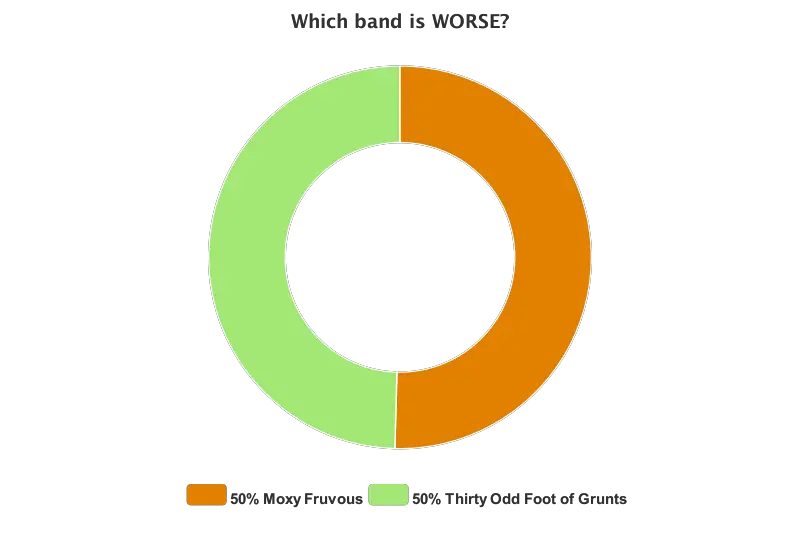 To recap: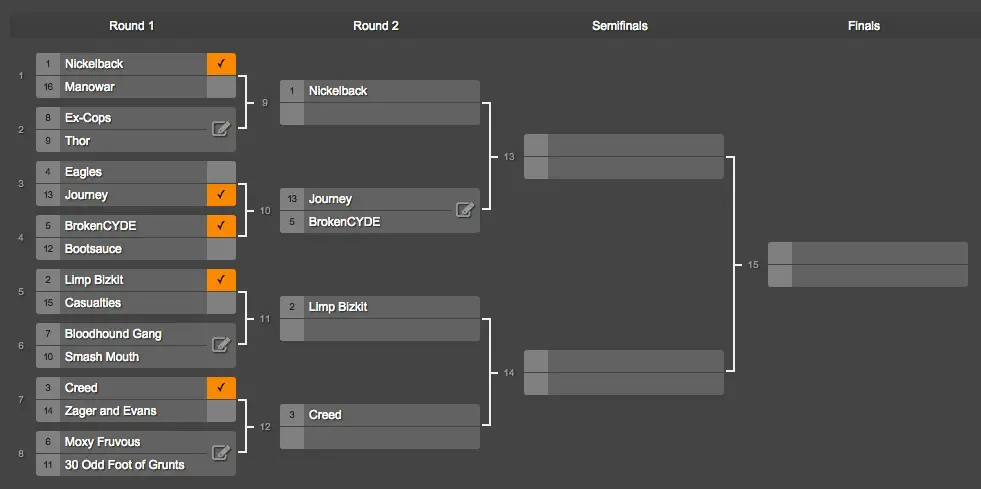 On to Round 7!
In round six of our NCAA-style competition to determine who is the worst band of all time, it's:
Moxy Fruvous: Pep didn't change the fact that the former pride of Thornhill, Ontario was like Barenaked Ladies fan fiction. Notice how we didn't even bring up the connection of THAT member.
VS.
30 Odd Foot of Grunts: Their lead singer, some guy named Russell Crowe, is pretty bad at lead singing, plus TOFOG's songs are cheesy and bad. At least the band's name has a fun abbreviation. TOFOG.
https://youtu.be/lNfomuY2ysg