March Badness, Round Three: Creed vs. Zager and Evans. AND THE WINNER IS…
UPDATE: AND THE FINAL SCORE IN ROUND TWO IS...
Voting is now closed in the third round of March Madness and the battle of Creed vs. Zager and Evans.  With 110 people casting votes in this round, the victory(?) nod went to Creed with 61.8% of the vote to 38.2% for Zager and Evans. Creed advances to the next round!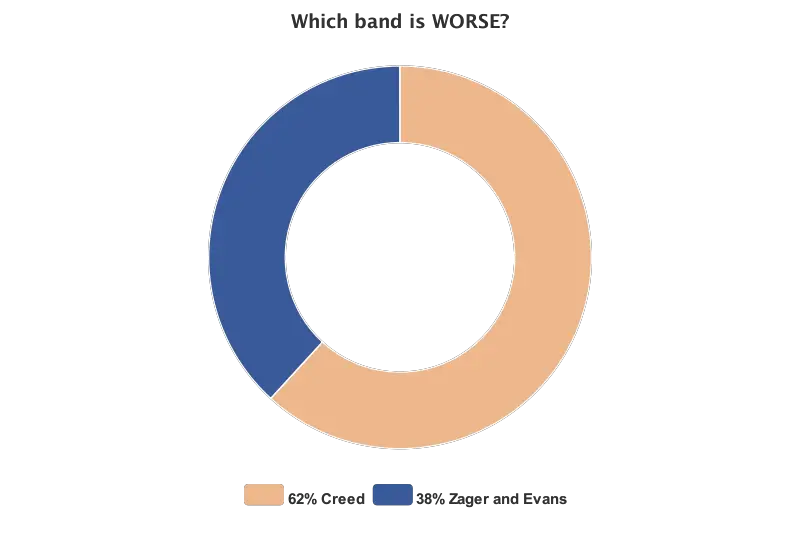 THE RESULTS SO FAR:
R1: Nickelback vs. Manowar: NICKELBACK
R2: Limp Bizkit vs. The Casualties: LIMP BIZKIT
In round three of our NCAA-style competition to determine who is the worst band of all time, it's:
Creed: Like Pearl Jam and other great bands, minus the credibility. Add to that, plenty of eyeroll-worthy lyrics delivered like they're profound.
VS.
Zager and Evans: Their big hit, "In the Year 2525," might come across as a little insane, but their other songs are far crazier. The more earnestly they sang, the funnier they were.