March Badness, Round Twelve: Creed vs. Moxy Fruvous. AND THE WINNER IS…
Creed! And by a healthy margin, too.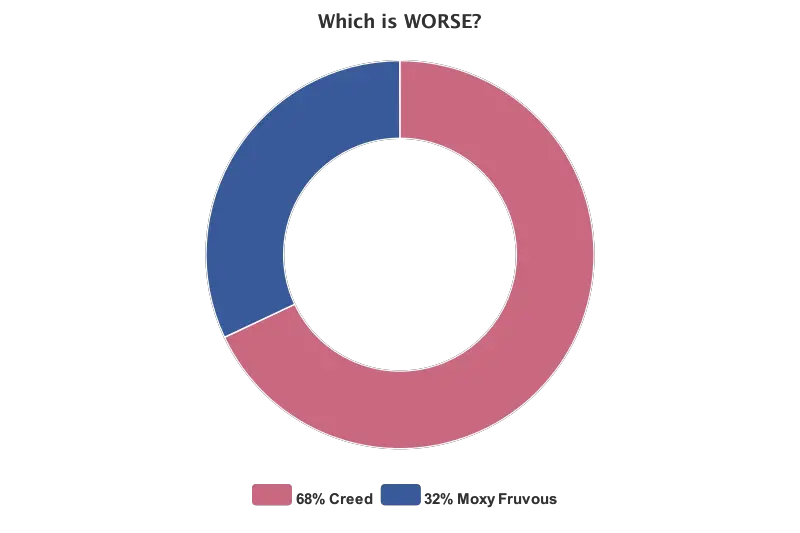 Time for the semi-finals. Creed advances to what will be a real cage match against Limp Bizkit.
In round twelve of our NCAA-style competition to determine who is the worst band of all time, it's:
Creed: Like Pearl Jam and other great bands, minus the credibility. Add to that, plenty of eyeroll-worthy lyrics delivered like they're profound.
VS.
Moxy Fruvous: Pep didn't change the fact that the former pride of Thornhill, Ontario was like Barenaked Ladies fan fiction. Notice how we didn't even bring up the connection of THAT member.