Martin Streek Documentary Announced on 10-Year Death Anniversary
It sure doesn't seem like that long ago, but on July 6, 2009 friends and followers of Martin Streek's Facebook page were greeted with this message:
"So…I guess that's it…thanks everyone…I'm sorry to those I should be sorry to, I love you to those that I love, and I will see you all again soon (not too soon though)… Let the stories begin."
It wasn't long afterwards that news started to filter down about how Streek had taken his own life. It was a shock to thousands of people who had listened to him as recently as a couple of months before on 102.1 the Edge. Streek had been let go as part of a restructuring after 25 years with the station, but seemed optimistic about the future; he was working on a television show at the time of his death.
A new documentary by Wil Dunlop will attempt to tell "Marty"'s story properly and respectfully. Dunlop conducted twenty individual interviews with people like Alan Cross who worked with the legendary DJ at the Edge and knew him best. Anyone from the Alternative Nation generation will no doubt get chills hearing Streek's distinctive voice again, promoting the music he loved so much like it was yesterday. When you think of it, his adult life paralleled that of how a tiny station in a Brampton, Ontario strip mall grew to become one of the widest-reaching proponents of modern rock. Streek became an on-air fixture, hosting everything from weekly countdown shows to live broadcasts from clubs throughout the Greater Toronto Area.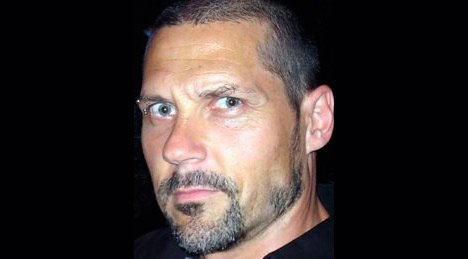 Dunlop has also acquired more than forty hours of archive material he is still going through for this project, which the filmmaker hopes to have completed a year from now. If you have anything to contribute or just want to share memories about Streek, Wil Dunlop can be contacted at [email protected] The Edge has arguably never been the same without Martin Streek, whose impact continues to be felt ten years since leaving us. As the man himself would say, Keep It Locked & Cranked for this documentary to come.
Watch the official announcement here.