Massive $500 Tragically Hip Box Set Coming
Here's something Tragically Hip fans will be writing to Santa about: a vinyl box set featuring all thirteen of the band's records.
The Complete Collection 1987-2016, due November 3, features every release (including their debut EP and the Live Between Us concert album) remastered and pressed on 180-gram vinyl.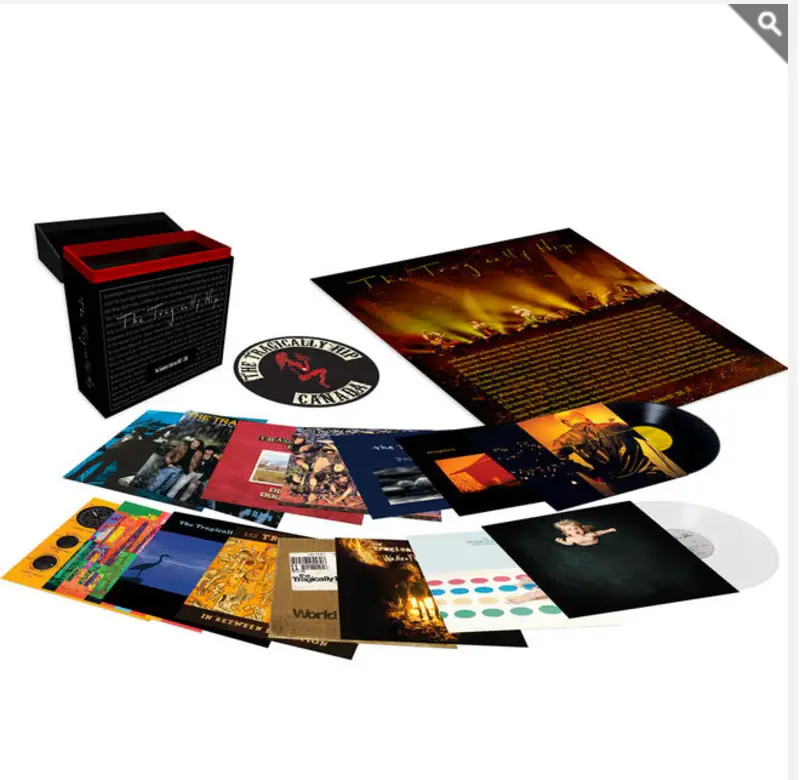 "Wait!" you say, "I've already bought all this vinyl!"
"Thank you," says Universal Music Canada, "and we want to help you assemble this box yourself. That's why we're going to see you the box and its contents sans the vinyl so you can complete the collection without having to buy everything all over again."
A nice touch, something I've never heard of before. It's a potentially a cheaper way to get the poster and the turntable mat that come with the box. Or you can buy the box and fill it with the individual vinyl reissues as budget permits.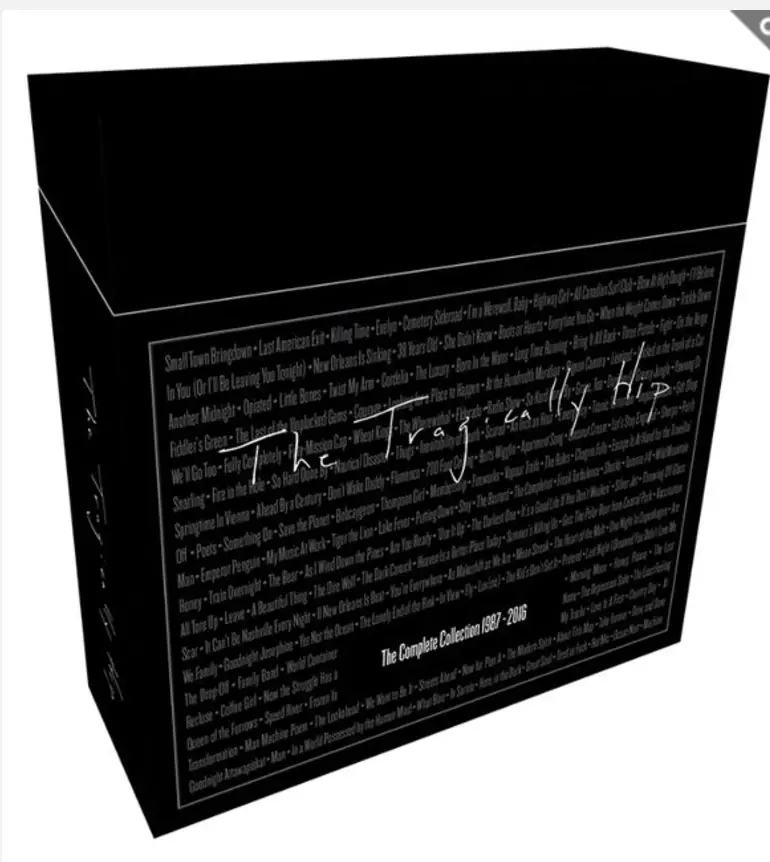 If you're going to splurge for the new collection, though, it'll cost you. You can pre-order everything here and here for $499.99 CAD.