Maybe People Care About Audio Quality After All
A group called MusicWatch reports (via RAIN) that perhaps audio quality is important–at least when choosing a streaming music service. This chart details the responses to this new survey.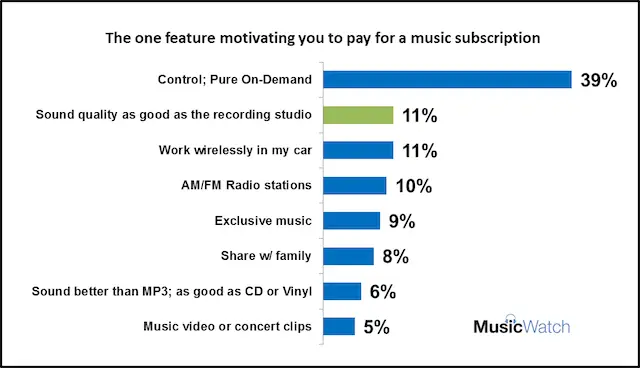 I totally get that people want control over the music stream (skipping songs, fast-forwarding, the ability to repeat tracks, full albums, etc.) but I'm ] encouraged that sound quality ranked as high it did. And they want AM/FM radio almost as much? Excellent!
Read all the results here.