Maynard James Keenan Gets a New Hip
Not long after he picked up his purple belt in Brazilian jiu jitsu, Tool's Maynard James Keenan picked up a new hip.
Here's what he posted on the Puscifer Facebook page:
Didn't want to freak anyone out, wanted to wait until out of the woods. Years of foot stomping left me with no cushion in my right hip. Full replacement yesterday. Walking today. 12 weeks, back on the mat to work towards that Brown Belt.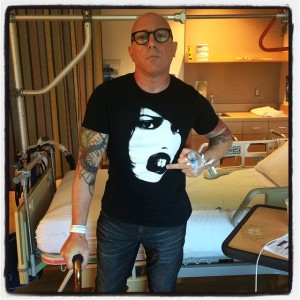 (Via Loudwire)