Meanwhile, Back in Russia…
There have been plenty of instances where music and violence have intersected, even in the middle of a gig.  Remember the Dimebag Darryl case?
On Friday, The Slot, a Russian metal band, was on their way to an autograph signing session in St. Petersburg when some douchebag began yelling, trying to attract the band's attention. Then he started stabbing singer Dariya 'Nookie' Stavrovich in the neck.
Fortunately, Nookie was able to dodge the worst of the attack and the douchebag was–in the band's words–"neutralized."
Nookie will be fine.  Updates can be found here.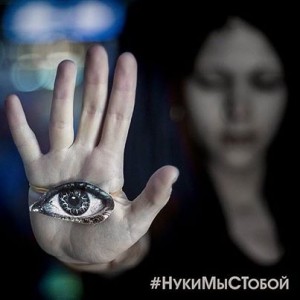 (Via Anti-Music)