Measuring a Holiday Song's "Festive Index"
What makes a Christmas song more "festive" than another? A site called MusicMagpie.com embarked on an analysis of Christmas classics to determine which one reflects the season the most.
They analyzed the lyrics for 20 popular Christmas songs from the last decade and compared their lyrics against 170 "festive phrases" to figure out how well the songs match the holiday zeitgeist as a percentage score. The data was also combined with historical chart data from TV and movie appearances to give the song an overall score.
Here's one of the charts that resulted.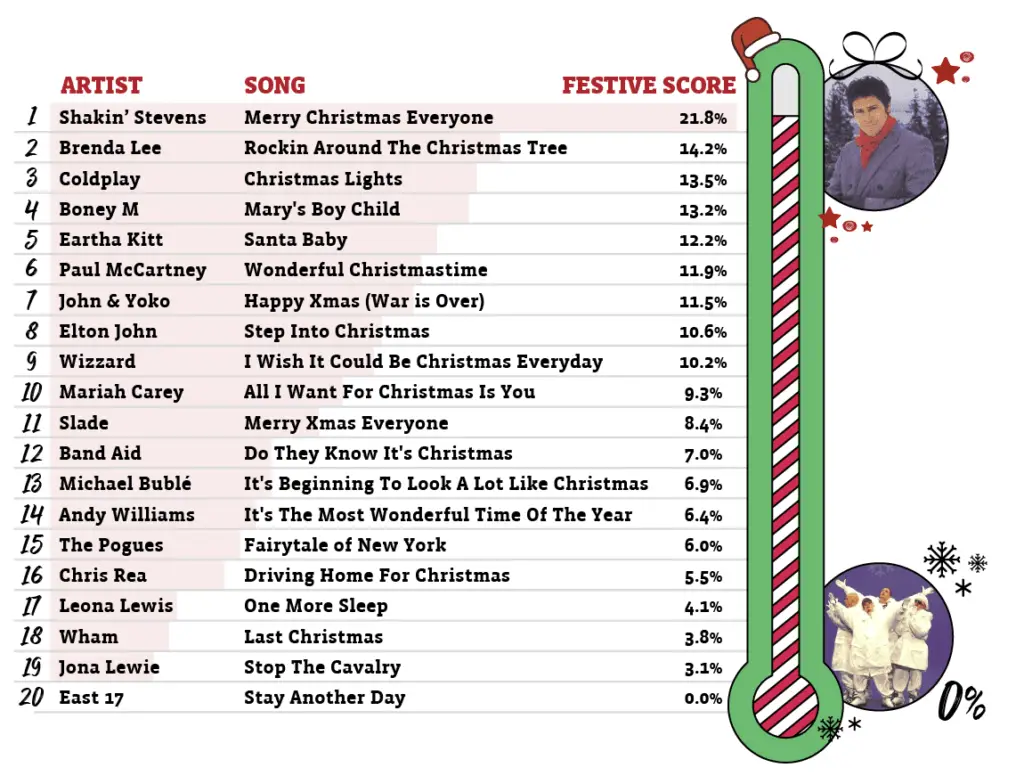 More charts and analysis can be found here.