Media Coverage of The Science of Rock'N'Roll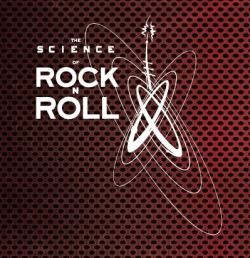 The Science of Rock'N'Roll is the traveling museum exhibit now running at Union Station in Kansas City. As the Director of Content, I've been deeply involved in this thing.  It's nice to see some media coverage, even here in Canada.  From NewCanadianMusic.ca: 
"It's kind of cool that a Canadian company has something to teach Americans about rock'n'roll". That is how noted music author/broadcaster Alan Cross describes The Science of Rock 'N' Roll , a museum exhibit telling the story of the music through the lens of science and technology. The project is the creation of Toronto-based Elevation Productions, and it boasts a budget that "ran deep into seven figures", according to Cross, on board as the company's Director of Content.
Termed "a full-on interactive and immersive experience", the exhibit recently debuted at Union Station in Kansas City, where it runs until May 2013. Canadian sites for the exhibit will be sought.
Interviewed by NCM, Cross says "I certainly tried to sneak in as much CanCon as I could. We talk about Hugh LeCaine, the inventor of the horribly-named Electronic Sackbut, which is an ancestor of the modern synthesizer. Red Robinson, the legendary Vancouver DJ, also supplied us with a ton of audio interviews for the radio section of the exhibit. If you listen carefully to all the music programmed through the exhibit, you'll hear a lot of CanCon".