Meditations on the Devaluation of Music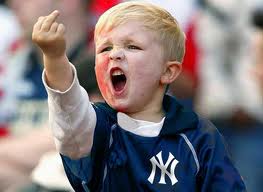 When I spoke at CMW a couple of years ago, I came up with something I called the Cross Corollary: The easier it becomes to access music, the less value it will have.
Feel free to quote me on that. I'm sorry to see that this becoming more and more true every day.
Over the weekend, I came across an essay that sums up many of the problems musicians and the music industry are facing. Here's a quick excerpt:
When an established band like Radiohead gives away a record for free (as it did with "In Rainbows") it increases exposure, which in turn boosts touring and merchandising revenue. But the vast majority of bands out there aren't Radiohead. They're small, unknown groups with no money or support structure. Sure, they can give away their record. But will anyone notice or care? Probably not. Meanwhile, Radiohead and Spotify are busy teaching us that, as consumers, we aren't responsible for compensating our artists. In fact, we're being conditioned to feel inherently entitled to the fruits of their labor. The amount of time and money the artist has invested is of little concern. If we listen to something, then it is ours.
I urge you to read the rest of this excellent essay. Even if you don't agree with the author's position, it will at least get you thinking about what's happening to music and the people who make it.