Megadeth Beer. Brewed in Canada, Too.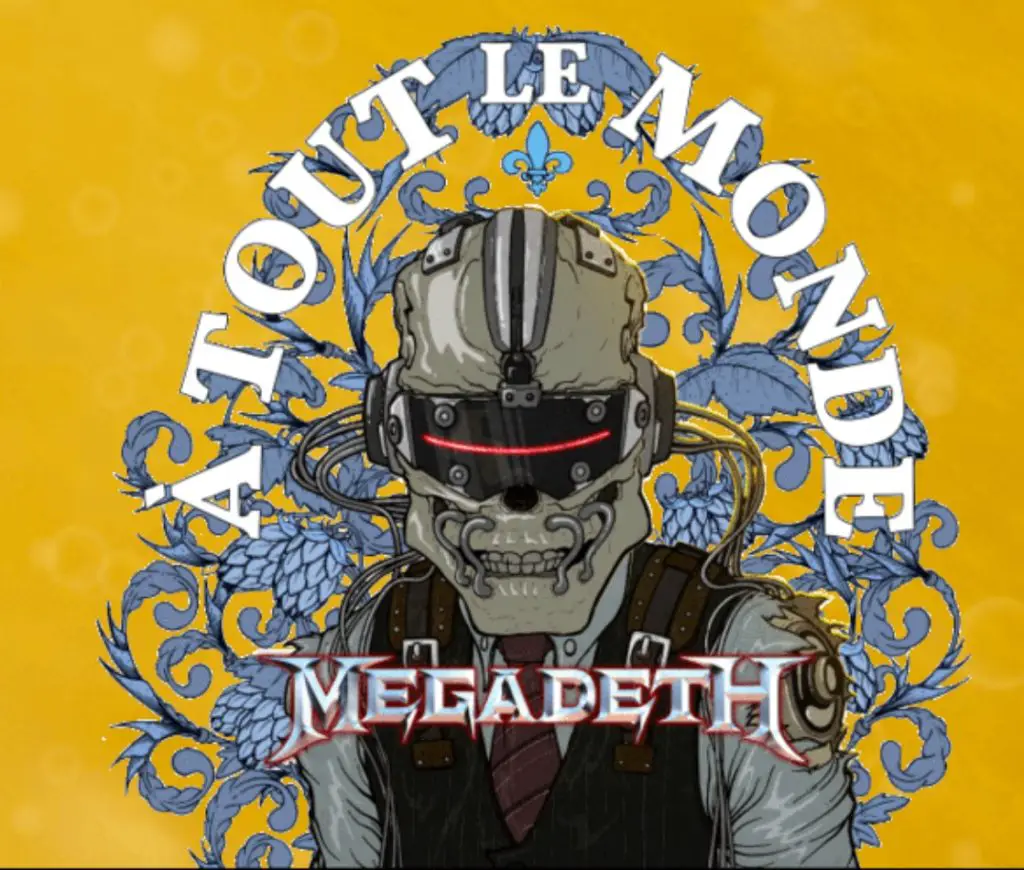 Dave Mustaine teased the release of a Megadeth-branded beer called Tout le Monde, a Belgian-style ale brewed by a craft outfit from a Quebec called Unibroue. Points if you picked up on the fact that the beer is named after a song on the band's 1994 album, Youthanasia.
We're not sure when it will be available, but Dave says it will be released in a couple of weeks.
This adds to the Megadeth cellar of adult beverages. Anyone remember Mustaine Vineyards Cabernet?
Megadeth joins a ton of other metal acts (AC/DC, KISS, Sepultura, Iron Maiden, Motorhead, etc.) with their own branded brew.