Memorial T-Shirt Created for Merch Man Killed in Paris Attacks
By all accounts, Nick Alexander was a great guy. Over the years, he was in charge of the merch supplies at gigs by everyone from Sum 41 to Opeth. But when he was looking after things for Eagles of Death Metal in Paris on November 13, he didn't make it out of the Batalcan alive.
Saxon, another band for which Nick worked, has created a special memorial t-shirt in Nick's memory.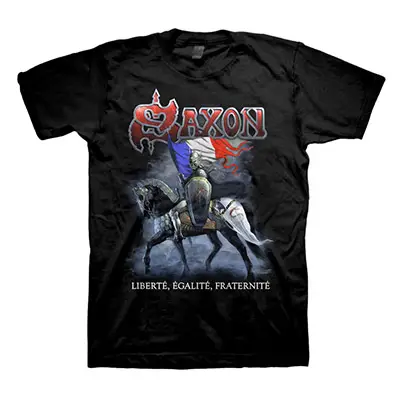 Here's what Saxon had to say:  "Nick was a well respected merchandise manager who has worked with many bands worldwide, including Saxon, and will be sorely missed by many friends and colleagues on the road. All profits from the sale of this t-shirt will be donated to a charitable trust as instructed by Nick's family."
Buy yours here.
Meanwhile, Josh Homme has his own charity, The Sweet Stuff Foundation, an organization he set up with Jimmy Eat World and Paramore a couple of years ago to help people in the music industry with illness and disability. Sweet Stuff is raising money for Nick's family. Donations can be made here.