Metal Man to Undergo TV Exorcism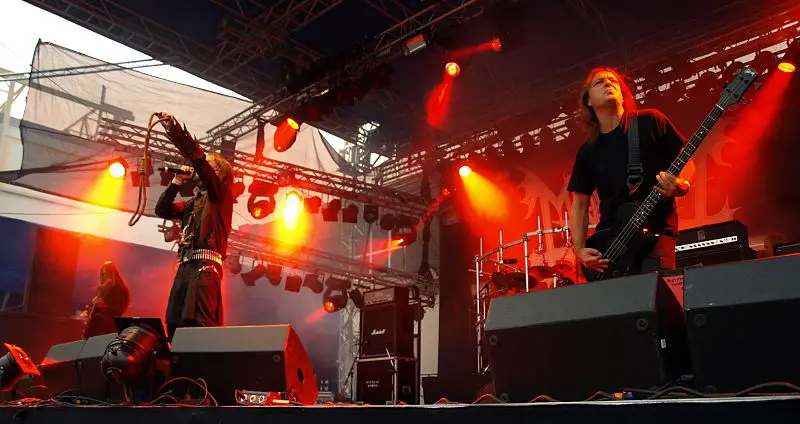 Bob Larson is an American evangelist whom I find quite entertaining.  Years ago, one of the local low-power AM stations used to run his daily show every afternoon during my drive home.  
The radio show is long gone–at least in my area–and I miss it.  However, thanks to the Internet, Bob can be in anyone's home or on anyone's smart phone with a click or two.  
Have you taken his Demon Test?  No?  Than how can you be sure you don't have a demon? If there's something evil inside you, make sure you schedule a one-on-one with Bob.  You might make his Exorcism Channel.  Just like Necrobutcher (the guy on the right in the picture above) of the band Mayhem.
Bob, you see, doesn't like metal.  For as long as anyone can remember, he's taken on bands like Morbid Angel, Slayer and Deicide.  Now he wants to fix up Mayhem's bass player.