A Metal-Only Streaming Service
If you dig into the listener data collected by sites like Spotify, you'll find that the genre with the most loyal fans is metal.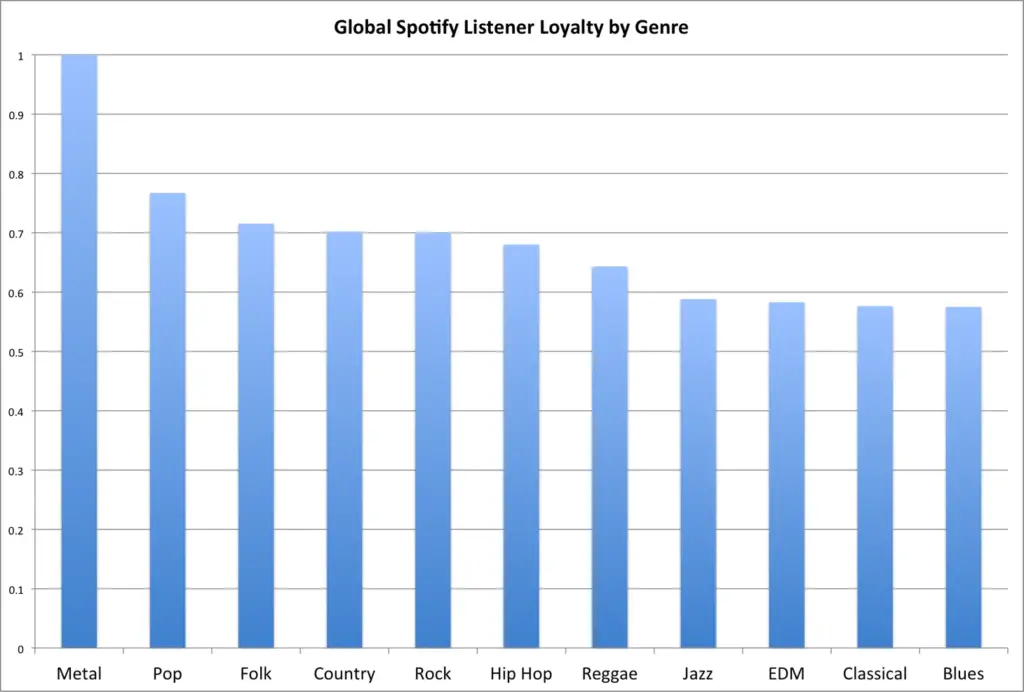 Fans of metal listen to little else than there chosen genre. This gave someone an idea: What about a streaming service that only featured metal?
Behold Gimme Radio, a "radio service and collectible marketplace."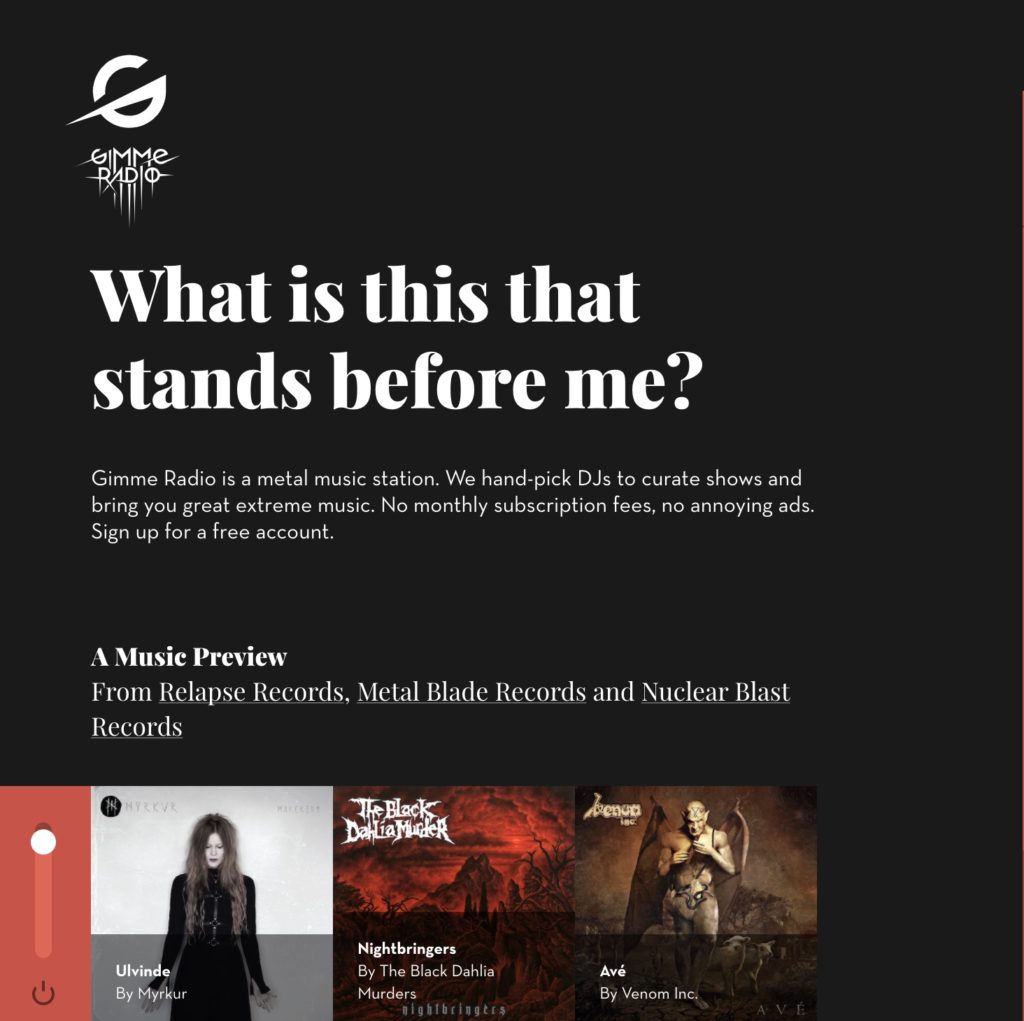 From Billboard:
"We don't even think of ourselves as a streaming service," Tyler Lenane, co-founder and CEO of Gimme and former business development exec at Apple Music, tells Billboard. "We're not chasing dozens of millions of subscribers or aiming to feed music down a pipe to as many people as possible. We see ourselves more as a platform for enthusiastic fans who want much more engagement than just a digital stream."
Since its launch in June 2017, the site has functioned primarily as a 24/7 radio station with an impressive slate of celebrity curators, including but not limited to Megadeth frontman Dave Mustaine (whose new show "The Dave Mustaine Show" was announced yesterday, Nov. 1), Lamb of God vocalist Randy Blythe, Eagles of Death Metal touring member Dave Catching, Decibel Magazine editor-in-chief Albert Mudrian and record labels like Nuclear Blast and Metal Blade.
Read more here. And you if you're a metalhead, you're probably already trying it out.