Metallica announces a special 30th-anniversary re-release of the black album that will include Miley Cyrus. Wait–what?
In a move that will have metalheads scratching their heads, Metallica has just announced two releases surrounding the 30th anniversary of the release of their "black" album on September 10.
The first will be a remastered version of the original record while the second–entitled Blacklist–will be a star-studded (to say the least) affair with 53 artists contributing to the 12 tracks. Guests will include Corey Taylor Slipknot, Weezer, Biffy Clyro, Toronto's PUP, Royal Blood, and IDLES. Oh, and Elton John. And Miley Cyrus.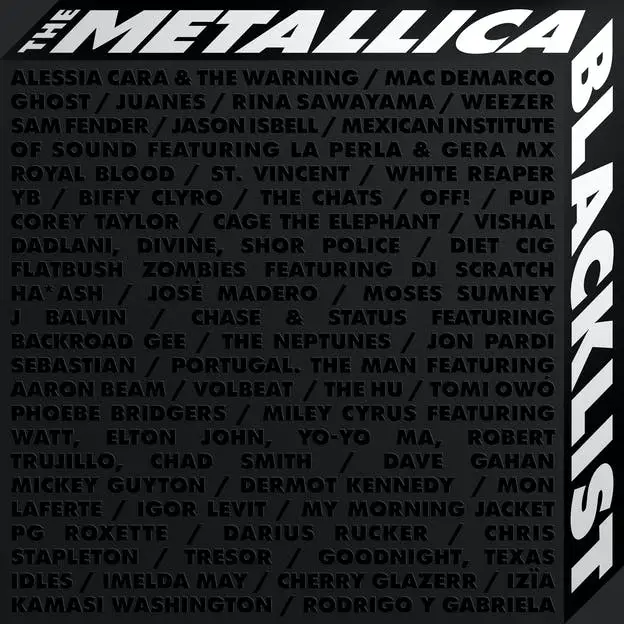 The band issued this statement: "With contributions from countries all over the globe from the U.S. to Nigeria, there are tracks from singer-songwriters, country artists, electronic, and hip-hop artists alongside punk rockers, indie darlings, icons of rock, metal, world music, and many, many more covering the entire spectrum from musicians we've shared the stage with, to some who were not even born yet when the original album was released!"
One hundred percent of the proceeds from Blacklist will go to Metallica's All Within My Hands Foundation.
Let's have a trailer for the album, shall we?
Here's a sample with "Nothing Else Matters" featuring Elton, Miley, Yo-Yo Ma(!!!), and Chad Smith of the Red Hot Chili Peppers.