Metallica Plans to Release a Cassette for Record Store Day–But That's Cool. Here's Why.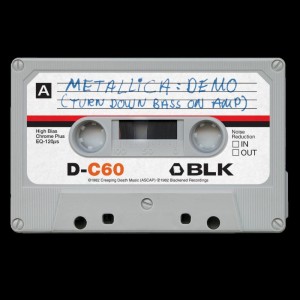 With Record Store Day coming up on April 18, we're starting to hear more about the special releases being readied for the occasion.
Metallica is going to release a cassette, a replica of the band's 1982 demo tape called No Life 'til Leather, which only ever appeared on tape (well, not legally, of course…) And it's the group's original lineup, too:  James Hetfield on lead vocals and rhythm guitar, Lars Ulrich doing the drumming, , Dave Mustaine on lead guitar, and bass player Ron McGovney.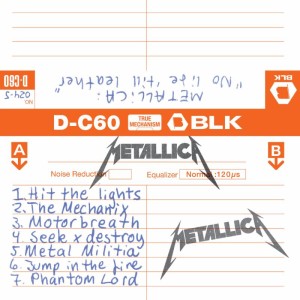 Here's a note from Metallica:
This year we decided to celebrate Record Store Day with our friends at independent retail by taking a huge leap back in time to our humble beginnings with that little rectangle of plastic known as the "demo tape."  In 1982 we recorded seven songs that became our initial calling card known as No Life 'til Leather and it led us to our first record deal . . . the rest, as you some of you may know, is history!  We hope you enjoy this little walk down memory lane with us and that you will continue to join us in supporting independent record stores around the world. 
Here's the tracklisting.
Hit The Lights 
The Mechanix 
Motorbreath 
Seek & Destroy 
Metal Militia 
Jump In The Fire
Phantom Lord 
Record July 6, 1982 at Chateau East Studio, Tustin, CA