Metallica is pulling out all the stops for the 30th-anniversary commemoration of the release of the "black" album. Along with a big reissue of the album (along with a companion record), there's all kinds of special merch coming.
Vans has a new Metallica footwear collection which includes some slip-ons and some high-tops designed by longtime collaborator Brian "Pushead" Schroeder.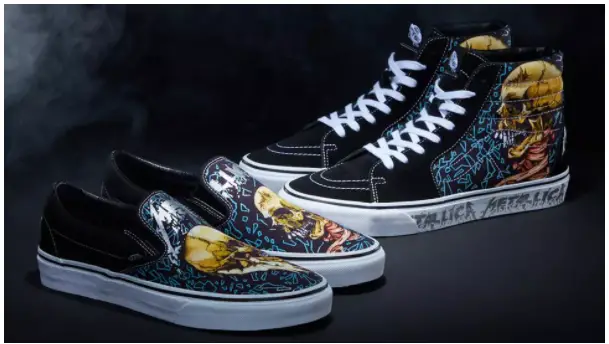 More at LouderSound.