Metallica to Play Show in Antarctica. Sort Of.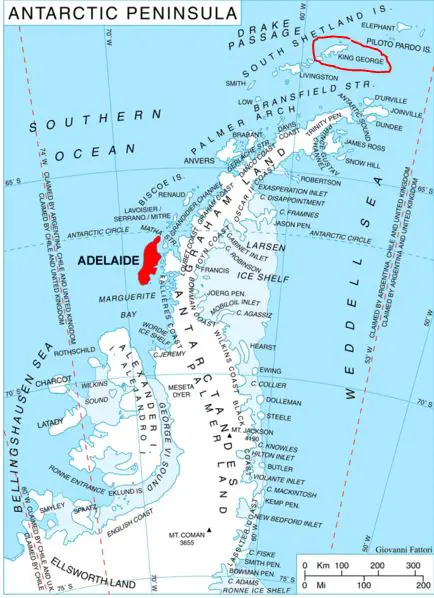 How's this for a contest? Coke Zero drinkers across South America will have a chance to win a trip to see Metallica play a gig in Antarctica.  
The venue will be the Carlini Station–an Argentine outpost on King George Island–on December 8.  
Okay, so the gig won't be on the Antarctic continent itself. It's at 62 degrees south, which is not even inside the Antarctic Circle. But I quibble.
The other catch is that it'll be a small acoustic show.  It's just too much hassle to fly in all the gear and then drain the diesel out of the generators by cranking the amps up to 11.  
Besides, that kind of volume may result in an increase in icebergs–and you don't want those wandering into the southern shipping lanes in the Drake Passage.
And there's a nearby colony of about 16,000 penguins.  No one wants to hurt their little ears.
And it will be a rather intimate affair.  The maximum number of people that Carlini can support is 60. The only way in is by boat, too.
December 8 will, of course, be just a few weeks from the first day of summer in the Southern Hemisphere. Carlini Base will be bathed in sunshine 24/7.  The average daily high temperarture is about 1.5 C, so it won't be so bad.
This, however, will NOT be the first-ever concert in Antarctica.  On July 7, 2007, a group of scientists and climate researchers played a show under the name Nunatak. There were 17 people in the audience at Rhothera Research Station, which is at about 67 degrees south–which IS beyond the Antarctic Circle. They win.
However, give Metallica credit for being one of the few (the only?) bands to play both the Antarctic and the Arctic.  Remember the infamous Tuktoyaktuk gig in 1995?  They're in Michael Palin territory now.