Metric: The Quintessential Canadian Indie Band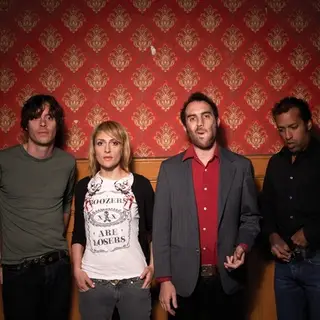 Frequent contributor Juliette Jagger has this to say about Metric:
I remember when Metric played Letterman for the first time. It was right after they put out their fourth studio album Fantasies in 2009, and I had this distinct feeling that I was watching things takeoff for them – that it was all finally happening.
As a teenager who gauged people by their musical knowledge, I didn't like Metric at first because I thought that the hook from "Monster Hospital" – "I fought the war but the war won" – was a direct rip off of the Crickets song "I Fought The Law." Of course in my infinite teenage wisdom, I didn't quite realize that the band was in fact referencing the Bobby Fuller Four who had a hit cover version of the song in 1966, and that they had said so right in the lyrics. Oh well, you live and learn.
The moment I did finally decide that I liked them came when I discovered the song "Poster of A Girl," and mostly cause I couldn't believe this skinny white woman was singing the words; "coming in your pants for the off chance." I think Emily Haines' muted sort-of-sexuality shocked me, so I bought all their records.
Metric really is the quintessential Canadian indie band, and not because that's what we like to call every band these days, but because Metric as a band, is actually a fully functioning, self-sufficient business called Metric Music International.
Metric Music International is a whole different kind of independent label. It's the sole body that houses their band and no one else's. It's a direct connection between Metric and it's fans, and with hired in house staff that handles everything from publicity and radio, to sales and administration, everyone is working toward the attainment of the same goal – the success of Metric.